Here's some fun I had with an RTL-SDR dongle I got for $13 from AliExpress, along with a custom half-wave dipole antenna that I hacked together for this occasion. The antenna is very similar to antirez's. The distance between dipole wire ends is 130 mm (not 137 mm in order to compensate for wire thickness). No, I am not into antennas at all, but Wikipedia has an excellent article on dipole antennas. Curiously, my antenna happens to be "made in the USSR" and accepts 380V AC (take a close look at the picture).

Gqrx (installed on Ubuntu 12.04.2 using a variation of these instructions) shows almost nothing at 1090 MHz, although if you look really closely you might notice occasional slightly greener short horizontal lines in the waterfall at this frequency. Indeed, ADS-B transmissions are really short (about 200 us) and are not very frequent, so most of the time there's nothing on air.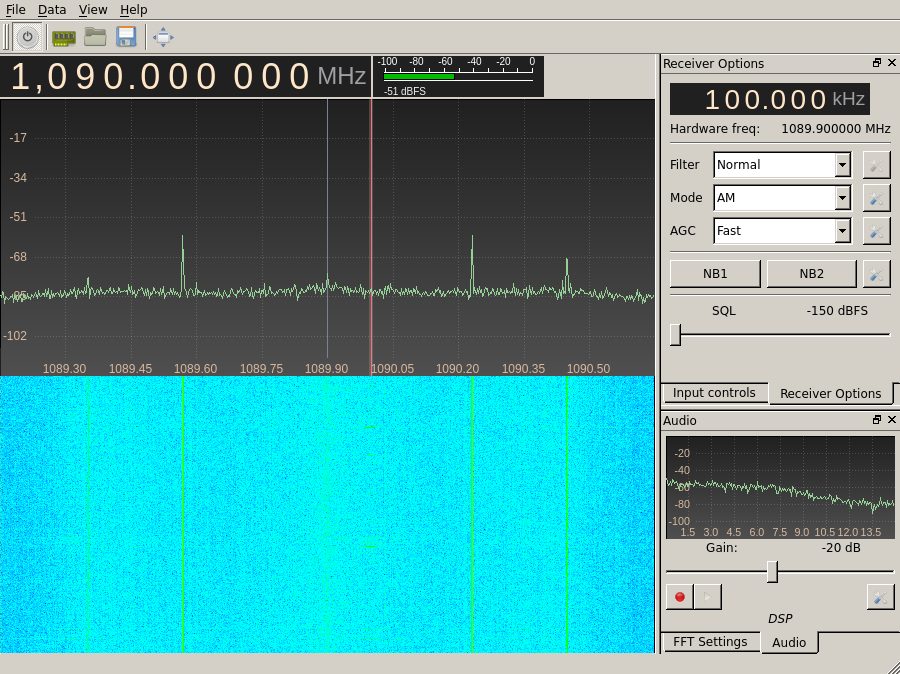 antirez's dump1090 in interactive mode is showing some flights (as well as some noise - and more of it than usual since I changed the entry timeout from 60 to 600 seconds), running with the -metric option (so the altitude is in meters and the speed is in km/h):
The AFR112 flight is rather curious - apparently, it's "Air France flight from Paris, France (CDG) to Shanghai, China (PVG)", and it's neither landing nor taking off at an airport near Moscow - yet is "seen" via ADS-B from within Moscow. Similarly, CES787 is apparently "China Eastern Airlines flight from Shanghai, China (PVG) to Rome, Italy (FCO)", at an altitude of more than 11.5 km and speed 935 km/h.
dump1090 in non-interactive mode, just starting: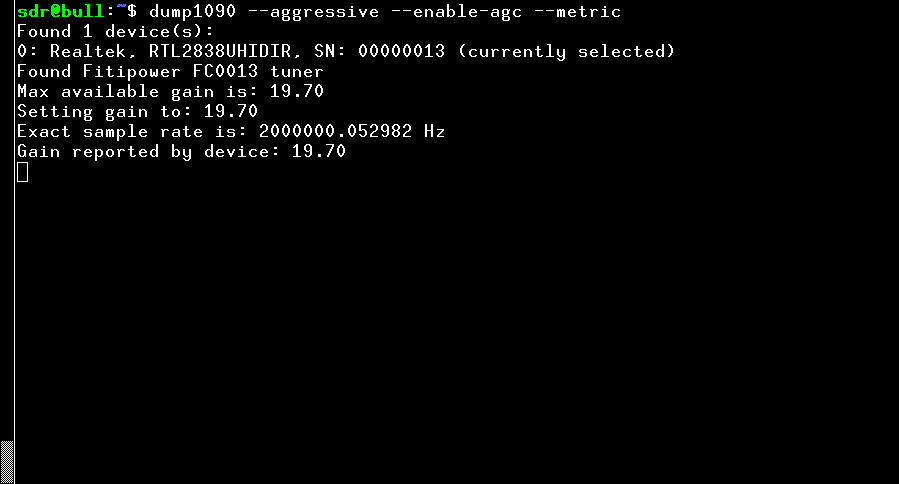 dump1090 in non-interactive mode, a few seconds later: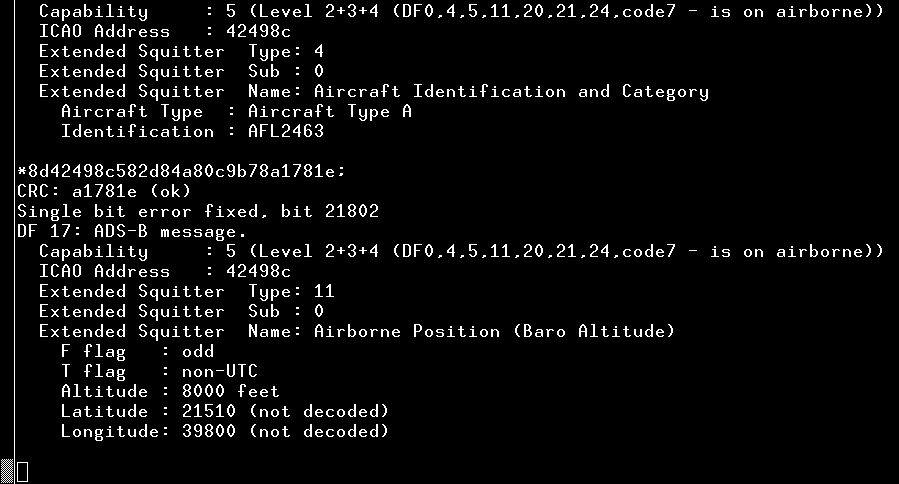 Back to my pseudo homepage.